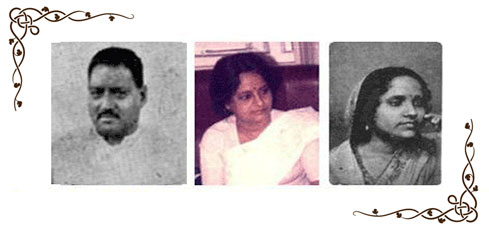 Dreamt by Late A. C. Sen & M. Sen the then Educators & Teacher Educators trained at Clarke USA, actualized by Late Rekha Roy Professional trained, Educator & Teacher Educator HI & Sp & Hr. (CID, USA) In 1978 when the specialty was unheard of in Eastern India. The beginning was tine and humble.
---
About SHIRC
AS AN INSTITUTION SHIRC IS DEDICATED TO CARING FOR THE SPEECH AND HEARING IMPAIRED CHILDREN IN WEST BENGAL AND EASTERN INDIA

Started in most humble manner in 1978, SHIRC today operates from a full-fledged center in Kolkata and from 4 other rural centers, and is collaborating with several other agencies. From early identification, treatment and rehabilitation, SHIRC delivers an integrated service to the speech and hearing impaired children through parent/professional partnership, home training, preparation for integrated and special education, vocational training and day care program.


SHIRC's mission is to develop each and every disabled child into an independent and contributory member of the society.
SHIRC has already main-streamed over 2250 hearing impaired children.
Around 400 hearing impaired children attend special educations in all its centers.
Several students take the school leaving exam through open school system.
25 children are examined per day in the outpatient department.
200 students undergo vocational training every year to promote self-reliance.
The Day-care Center sees patients not only from the Eastern India but also from other parts of India, Nepal, and Bangladesh.
SHRUTI, a community based rehab services, sponsored by ActionAid, have rendered composite rehabilitation to over 10000 beneficiaries in rural, tribal & difficult to reach areas.
Collaborating with UNICEF, USAID, Govts. of India and West Bengal, serving as the district resource center and accredited by the Rehabilitation Council of India for training teachers for pre-school education.
Collaborating with several universities and professional organization in U.S. for technical and other supports.
Hard of Hearing Population In India
1981 census : 3.5 million hearing impaired persons in our country. The age group of 0-5 & 60+ not included.
Deaf are not dumb. Early identification and intervention can prevent H.I. becoming handicap or disabled.
Only 5% of the H.I. children have access to some education. None for 95%.
1991 census : 50,000 pre-school children who are expected to be on the rise due to increased incidence of the causative factors, and a general increase in the survival rate.
PWD Act 1995 provided equal right & opportunity to each child and 1% job reservation to eligible H.I. at all levels in Govt.
SHIRC was born prior to the Act and other national schemes.